TRIP TO PARADISE!
If you want to know what pure paradise looks like, take a look at some photos from our recent trip up to visit Dad (Rod) in his recently-new home of Kaitaia, Northland, New Zealand.  We stayed for a week and didn't want to leave!
Sandy Bay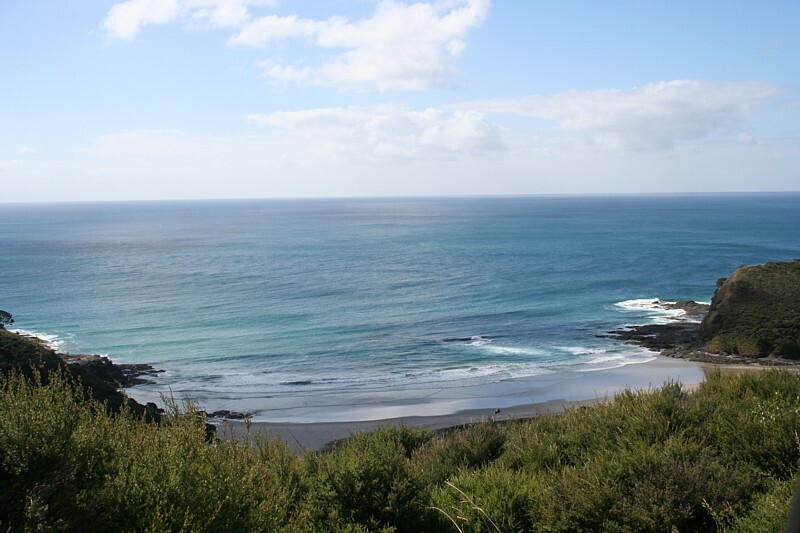 The lighthouse at Cape Reinga, the northern-most tip of NZ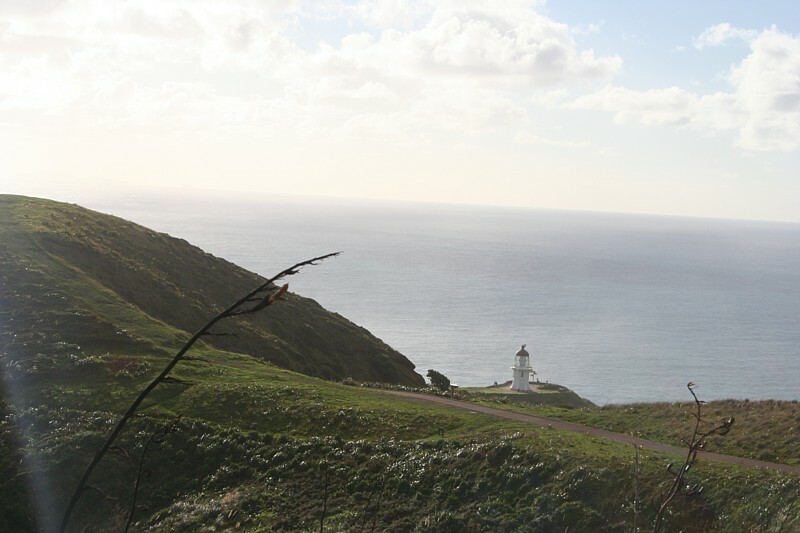 West side of Cape Reinga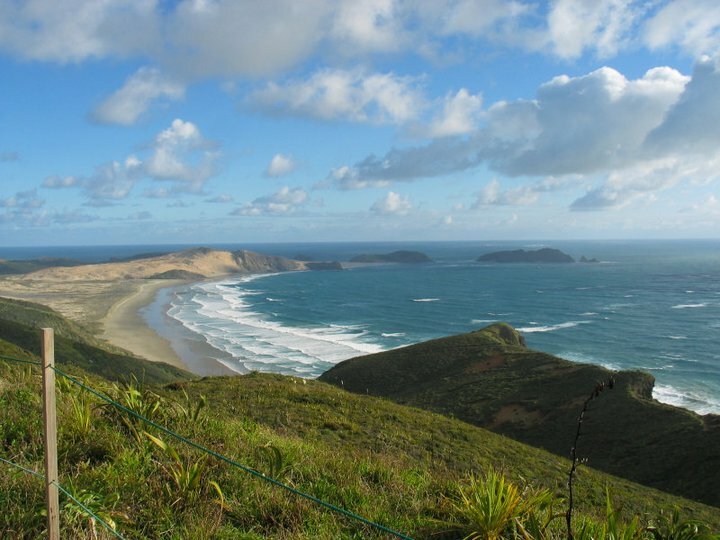 Stunning sunset fishing on East Beach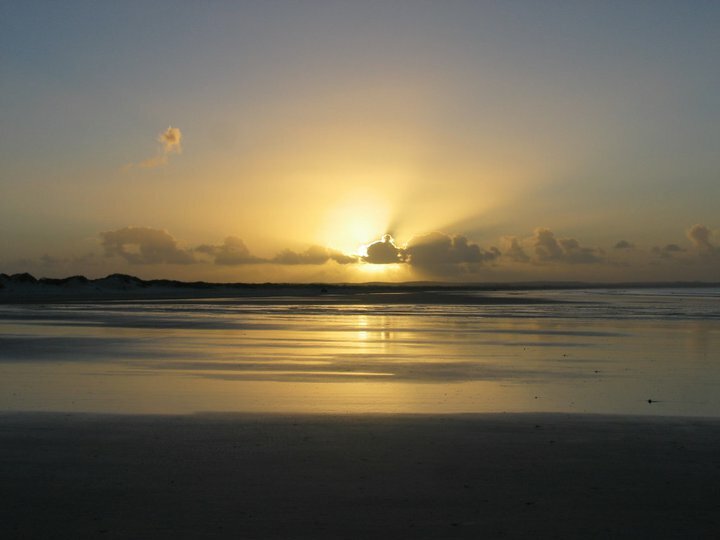 We also did a lot of fishing and got hooked (haha) on the fabulous fishing in Northland… we just had to drop a line in at the right time and place (and Dad knows exactly where to go!) and the fish were biting so fast we could hardly keep up! Here's a picture of Kyle and I with some Kahawai and Snapper we caught: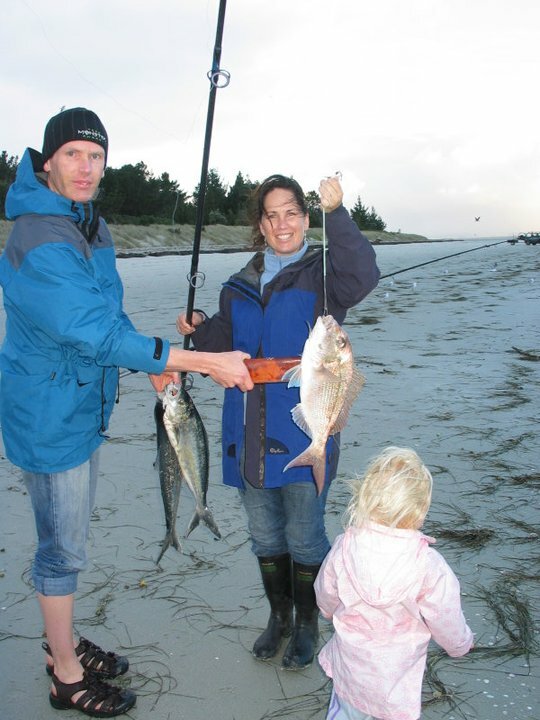 Kyle, me and Sarai – she loved the fish, kept poking them in the eye!
We had some wild windy weather for a couple of days, but it didn't stop us fishing!!!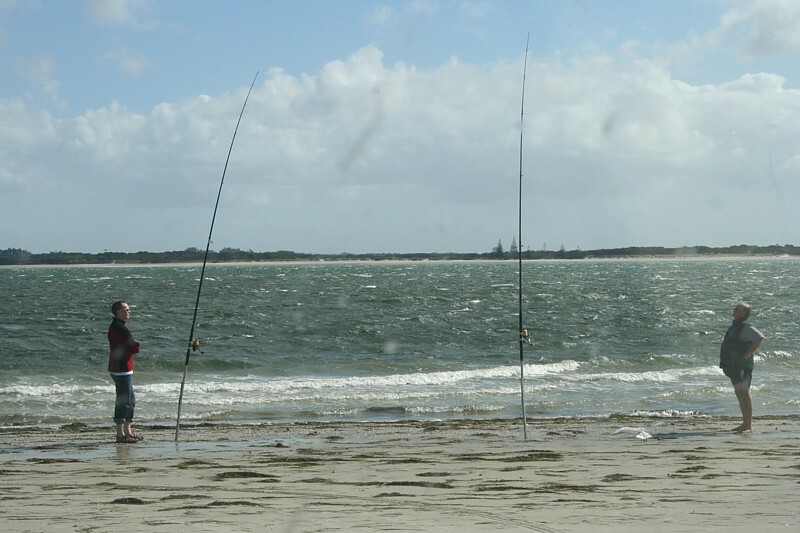 Kyle and Rod keeping an eye on the rods for any sign of fish biting
We drove the 4×4 down 90 mile beach, cutting through the peninsula by driving along a streambed.  We stopped partway down the stream to climb up and run down the massive sand dunes there: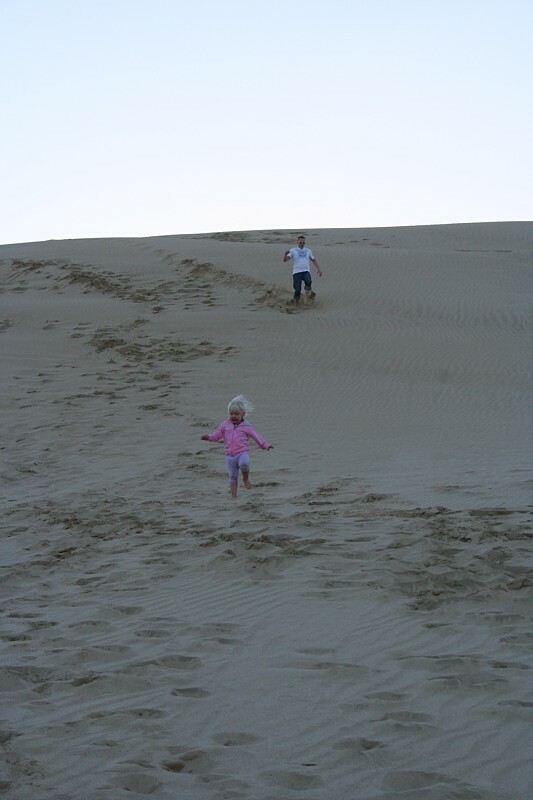 Kyle and Sarai running down the dunes – awesome!
Kyle's & my daughter Sarai (nearly 2 1/2) had an absolute blast and was running from morning 'til night, when she dropped into bed completely exhausted.  She totally adored her Grandad (Rod) and followed him everywhere.  When he disappeared she called out for him, LOUDLY, especially at the supermarket.  She picked all his flowers outside and brought them in for him.  And I'm sure she rearranged his paper filing so that it's probably impossible to find now!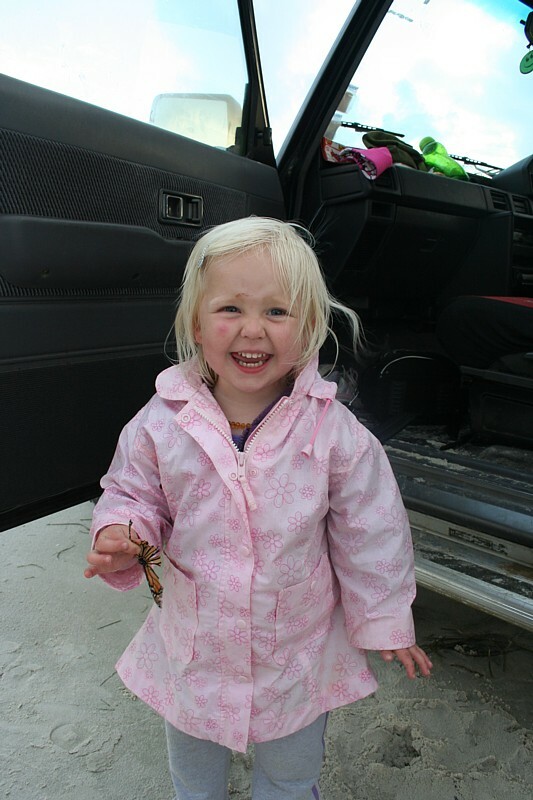 Sarai with a big monarch butterfly she found on Rangiputa Beach while fishing
We also saw my sister Bhadra and her family in Whangarei, and met her new little girl Emma: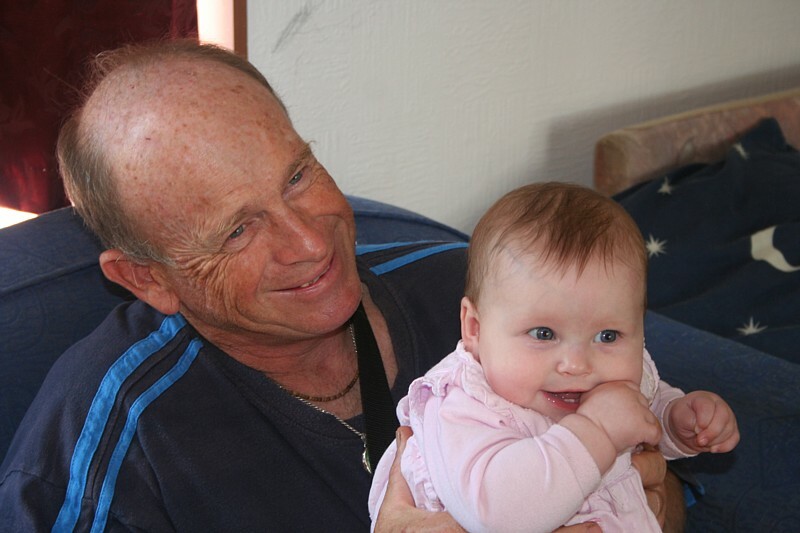 Rod with newest granddaughter Emma
And we finished off with a family picnic before flying out again (we REALLY didn't want to leave!)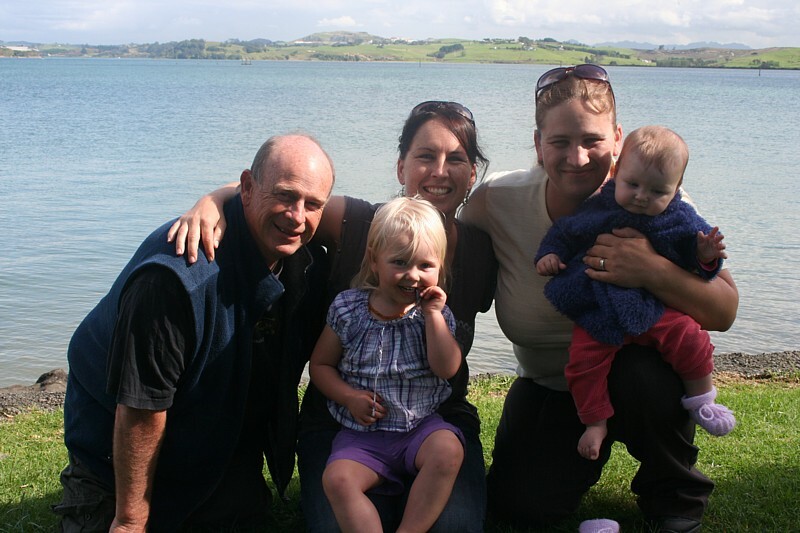 Rod, Sarai, me, Bhadra, Emma
What a wonderful holiday and a wonderful piece of paradise, we will be back, hopefully to live there one day!